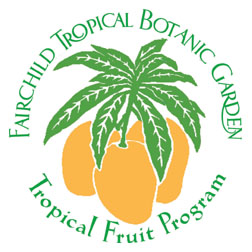 Mango Season Makes Way for Magnificent Chutney
Like many South Floridians during this time of the year, you're probably on the verge of mango madness, swiftly handing off your backyard trees' ripening mangos to appreciative family and friends and whipping up batches of mango pies and jams. But have you ever tried your hand at homemade chutney?
Coming from the Hindi name 'chatni', the original chutney of India was a relish made from fresh fruits and spices. During the colonial era, the British took it to their country, as well as to South Africa and the Caribbean Islands, where they changed the original concept of 'fresh' chutney by cooking it, adding dried fruits, vegetables sugar and spices. Today, chutney is becoming increasingly popular in the United States and can be found in supermarkets, gourmet shops and restaurants. Chutney can be enjoyed as a relish alongside curry as well as a condiment that adds mouthwatering flavor to roast pork, fish and chicken.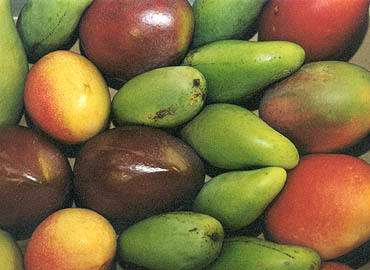 Whether you're a die-hard chutney fan, or have never heard of it before, this fabulous recipe, taken from Fairchild's own cookbook, Jams, Jellies and More: Delicious recipes from Fairchild Tropical Botanic Garden to your kitchen, guarantees even more joy to the madness of mango season.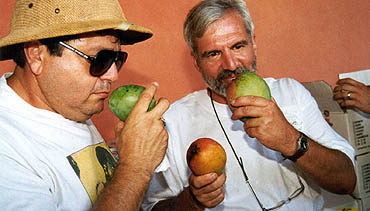 Fairchild's Mango Chutney
¼ cup olive oil
2 red onions, chopped
1 red pepper, chopped
¼ cup ginger root, minced
1 T garlic, minced
1/3 cup raisins
4 mangos
1 cup pineapple juice
½ cup cider vinegar
½ cup brown sugar
1 T curry powder
1 cinnamon stick
1 ½ t hot red pepper flakes, black pepper and salt to taste
Sauté onion and pepper until soft. Add ginger and garlic and sauté another minute. Reduce heat and add raisins, mango, pineapple juice, vinegar, brown sugar, curry powder, cinnamon stick and red pepper flakes. Simmer, stirring occasionally, until thickened, about 15 minutes. Add salt and pepper to taste. Cool, remove cinnamon stick. Serve at room temperature and enjoy. Store in refrigerator.
* Jams, Jellies and More is available at The Shop at Fairchild.