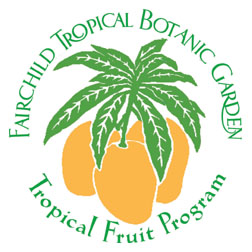 Miracle Fruit
Synsepalum dulcificum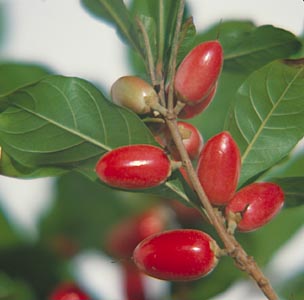 A small and attractive ornamental shrub, with shiny red berries offer unusual qualities. The "taste-twisting", with the unique properties of the miraculous fruit that causes a sour, acid fruit to appear to become sweet. It was used as a substitute artificial sweetening and help cancer patients to mask flavors.
Fruta Milagrosa Synsepalum dulcificum
Un arbusto ornamental pequeño y atractivo, con las bayas rojas brillantes ofrece calidades inusuales. "El intercambiador de sabores," con caracteristicas unicas de la fruta milagrosa que hace que una fruta amarga o acida, parezca dulce. Fue utilizada como substituto de azucar y para ayudar a pacientes de cancer para enmarcar sabores.