The Flowering Plant Families of Jamaica
This project was developed under contract to
Southern Trelawny Environmental Agency
Main Street, Albert Town P.O., Trelawny, Jamaica
Tel:(876)610-0818 / Fax: 610-0819 email: stea@cwjamaica.com
The plant families listed here strictly follow Adams, C.D. 1972. The Flowering Plants of Jamaica. pp. 848. University of the West Indies, Mona, Jamaica.
Glossary of Characteristics (opens in a new window)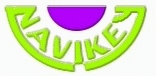 Java is a trademark or registered trademark of Sun Microsystems, Inc. in the United States and other countries.