Palms in the "Windows to the Tropics" Conservatory
Text and photos by Katherine Maidman, former Palm Curator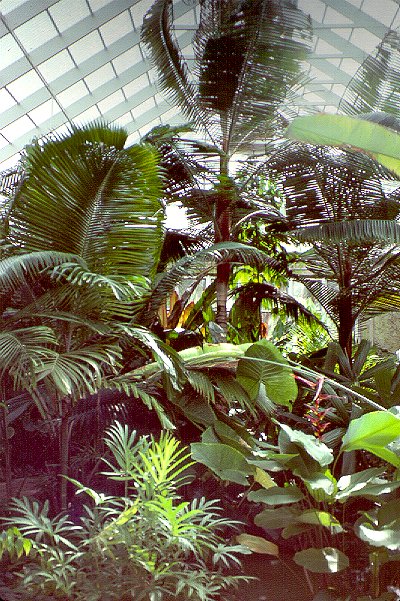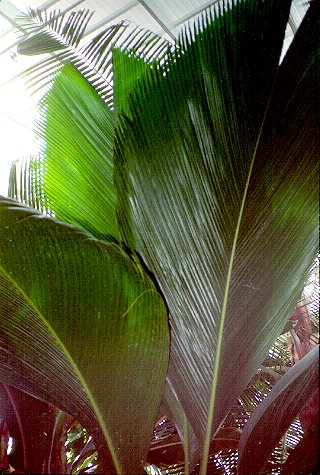 Phoenicophorium borsigianum A palm of the true tropics, this species from the Seychelle Islands is too cold tender to grow outside at the Garden. It is an understory palm of dense rainforest. The leaves are used in the Seychelle Islands for thatch. Stem and petioles are covered in spines that are shed as the plant ages.
The Garden's conservatory, "Windows to the Tropics", houses some 1,900 species of plants from the humid tropics in a two-level indoor garden display. Included are significant collections of rare palms, cycads, orchids, aroids, and bromeliads.
The palms present are species that cannot tolerate South Florida's subtropical climate, or in some cases alkaline soil conditions. Over one hundred palms--many mature plants--representing 63 species, are housed in the conservatory.
© 1998-2004, Palm & Cycad Societies of Florida, Inc.