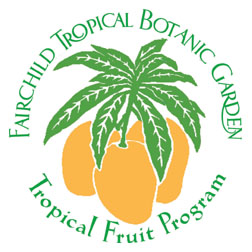 Guava
Psidium guajava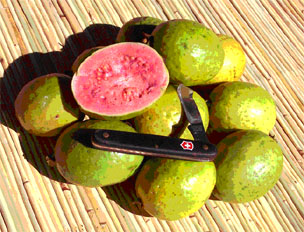 In small towns and villages throughout the tropics, individual families and grower cooperatives rely on the guava for candies, sweets and preserves. These cottage industries make the guava one of the most recognized flavors of the tropics. As a fresh fruit they are eaten firm in Asia and soft and melting in the Americas. Red, white and yellow-fleshed types are sweet, aromatic and exotically tropical.
Guayaba Psidium guajava
A través de los trópicos en pequeñas ciudades y puebos, familias y cooperativas de agricultores dependen de la guayaba para la elaboración de golosinas, dulces y conservas. Estas industrias hacen de la guayaba, uno de los sabores más reconocidos en las zonas tropicales. En Asia se la consume firme y en las Américas se la prefiere madura y suave. Los tipos con pulpa roja, blanca y amarilla son dulces, aromáticos y exóticamente tropicales.